The Optometric Four Horsemen*
and Cavalry
Dr. John Leon,* Dr. Floyd Mizener,* Dr. Larry Vogel,* Dr. irving Bennett, Dr. Willard Lyons, Dr. Joseph Nolan, Dr. Elliot Politser, Dr. Sol Rocke, Dr. Herbert Smith, Dr. Richard Stratton, Dr. Sol Tannenbaum, and the late Dr. Irving Kernis* and Dr. Floyd Woods.*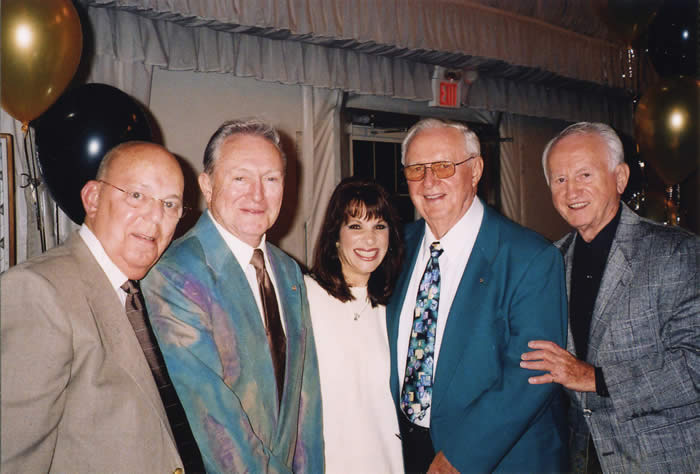 The Optometric Four Horsemen and Cavalry fully support the efforts of Mrs. Janet Hughes and Vision First Foundation. Optometry has the knowledge and skills to solve many classroom problems that children experience. Will you help us?
Promise to complete a Vision First report form for every child examined. The experience of our colleagues has been nothing short of phenomenal. Parents and teachers alike are enthusiastic to receive this information. Can you imagine the impact we could have if all eye doctors began to use these forms?
Insist schools in your area inform parents that a vision screening is not a substitute for an eye examination. Remember, a child is exempt from a vision screening if a report form has been completed and signed by an optometrist or ophthalmologist.
Make sure you are knowledgeable in the identification of functional vision problems. If you do not provide service to ameliorate the visual problem, we urge you to please refer the patient to a colleague that does. "When in doubt, refer the patient out." You will never be sorry.
Our children deserve to be the best visually for their task as students! Read the entire letter here...
For retirees and grandparents
Are you retired? Are you a grandparent? Are you interested in being a part of an exciting new group for children's vision?
The Optometric Four Horsemen and Cavalry want you to join us!
For further information on how you can stay active in your retirement while enjoying the golden years, please contact Dr. Floyd Mizener here...
The Four Horsemen help Janet Hughes
When Janet Hughes wrote a letter to the AOA, which was quoted in the AOA News Aug. 26, 2002 issue, "From Blurry Chalkboards to Grateful Parents," AOA News editor, Bob Foster, mentioned that "there are millions of Amys out there."

When Hughes read his article, it became apparent to her that this was a serious problem across the country. As a direct result of this article, retired AOA members Floyd Mizener, O.D., Floyd Woods, O.D., Lawrence Vogel, O.D., and Irving Kernis, O.D., contacted Hughes.

"They have been right by my side throughout this continuing campaign" said Hughes, "and have truly been a Godsend." Read more...
Important info for drivers
"We have over nine million licensed drivers in Illinois. The Vision Specialist Report is a wonderful opportunity for optometrists to discuss the visual requirements for driving and gives patients tangible information about the quality of their vision for driving.
Please complete the Vision Specialist Report for all licensed drivers.
Also, the Student Comprehensive Eye and Vision Examination Report by Vision First Foundation is especially useful for students entering high school. Parents and teachers need to be informed if a child met the requirements for Driver Education with or without correction.
Please complete the Student Comprehensive Eye and Vision Examination Report for all students." Read our complete letter here.
The Optometric Four Horsemen and Cavalry
Parents confused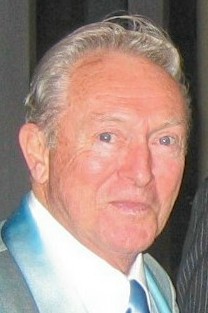 "As a retired optometrist who practiced for over fifty years, I have witnessed a decline in children's eye care due to vision screenings.
Before vision screenings, optometrists' offices were busy everyday taking care of children. However, when Illinois mandated vision screenings in 1969, the children stopped coming. Parents became confused and didn't think comprehensive examinations were necessary anymore since schools were providing free vision screenings.
Unfortunately, many children with eye and vision problems were missed by these vision screenings and those that failed sometimes took a year or two for their follow-up appointment.
It's time for change. The eye doctor provides the best care."
Floyd Mizener, OD, PhD, DOS
Past President, Illinois Optometric Association
Vice-President, Vision First Foundation
Eye exams equal good eye care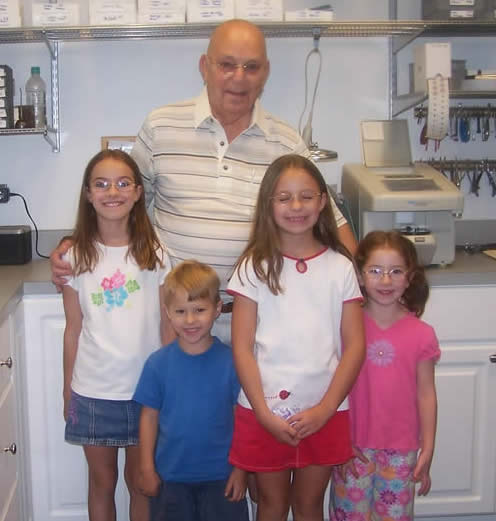 "Our children deserve the best vision they can have. Unfortunately, the many misleading vision screening devices being foisted on our children and the public is not adequate eye care.
The Student Comprehensive Eye and Vision Examination Report and its accompanying Reference Page is by far the most important educational tool created. Parents finally have a form that clearly and succinctly allows them to discuss a child's visual abilities with educators and how it relates to their child's academic achievement.
It is my hope that every school across the nation will join the Kids Eyes Count Campaign and support comprehensive eye and vision examinations."
Floyd Woods, MEd, OD
Past President, Illinois Optometric Association
Founding Secretary/Treasurer, Vision First Foundation
Vision solutions for vision potential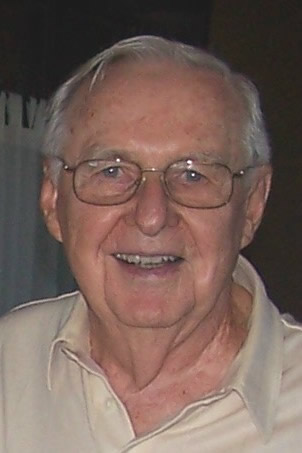 "Caring for vision and eye related problems has been a lifetime of personal interest. The kind of challenges you encounter as a vision specialist is so rewarding not only to the patient, but to the doctor when you provide a vision solution that was unable to be solved by the health community. These cases you remember forever.
A great concern to me is the many children and adults who never get professional examinations because of vision screenings. Many screenings fail to identify a vision problem because the patient is unaware that the symptoms they experience are really vision related.
I would like to see every person reach their maximum vision potential.
My best to Vision First in helping to make this a reality."
Lawrence R. Vogel, OD
Vision First Honorary Board Member
The infamous eye chart
"Do you believe the 20/20 eye chart introduced 150 years ago is still present in every medical office in the country?
This 150-year-old eye chart is still used as a screening device for seeing disorders and to determine seeing problems of the young and old. How far away one can see has very little to do with today's school or computer problems. The eye chart is a monocular test for far away seeing. It has little to do with reading difficulties. It gives a false sense of security of what the eyes can see.
Could you imagine any other health screening that uses a test 150 years old and presents mostly false negatives?
Can you imagine what the eye chart cannot do?"
Sol Tannenbaum, OD, FAAO
Optometric Historian from Illinois
Screeners carry no insurance
"I cannot believe anyone can conduct vision screenings with no liability protection.
All doctors must carry liability insurance. Why don't the screeners have to do the same?
I wonder why nothing is done to the screener who misses an amblyope or an eye cancer that results in the loss of an eye. Vision screenings have misled the public for years."
Floyd Mizener, OD, PhD, DOS
Past President, Illinois Optometric Association
Vice-President, Vision First Foundation
Be on top visually
"It became obvious in my professional life of the greatest profession in over half of century, that my services and correction of so many vision and eye problems gave my patients the necessary tools and advantage to advance in their education, careers and life style.
The question then on my mind is why in our great society the simple act of getting a comprehensive eye and vision examination is denied and misdirected to not receiving such?
How much better we could be in our education, jobs, driving and the many other tasks if we could just be on top of the heap in our lives visually. I am so very pleased to see Vision First Foundation take up this challenge."
John Leon, OD
Retired optometrist from Illinois
Grateful Air Force Academy graduates
"Comprehensive and proper care causes me to recall three young men who had met the academic and physical requirements needed to enter the Air Force Academy but not the vision requirements.
Coming to me with less than 20/20 vision, they needed immediate improvement. Utilizing the optometric procedure called "orthokeratology," we employed a programmed series of contact lenses that altered the corneal curvature and improved their vision to the required 20/20.
Coming into the office years later, there was a bottle of champagne on my desk with an invitation to their graduation and a note that will be with me forever stating, "Thank you! Without your help, we would not be in this graduating class."
Joseph A. Nolan, OD
Retired Optometrist from Illinois
Riding alongside the best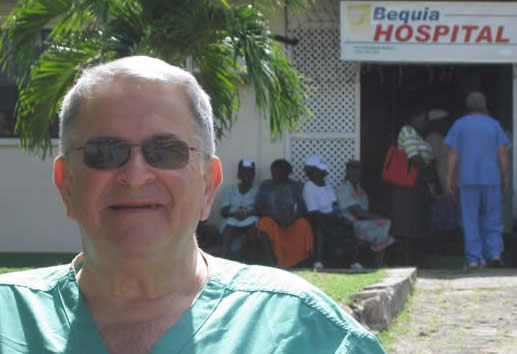 "Graduate studies in physiology at two prestigious medical schools led me to the rewarding and gratifying profession of optometry and its "miracle of the lens!"
Almost every other "cure" in medicine required a pill, potion, injection, or surgery. Only optometry offered a "cure" by the simple and painless placement of a lens in front of the patient's eyes. We didn't have to wait for the cure; it was instant!
Also, having taught basic medical sciences, I could relate and communicate well with all of the local medical colleagues. I never felt subordinate. Optometry should not, and is not, subordinate to any other health care discipline. In a visually dominated world, I'm proud of optometry's contributions towards improving the quality of life for everyone."
Willard B. Lyons, OD, PhD, FAAO
Retired optometrist from Illinois
Disclaimer
The Optometric Four Horsemen, working as a team named after the four football heroes of Notre Dame, is an official and loosely organized group of optometrists with more time on their hands than one should have.
We have a desire to provide guidance for the future of optometry. Most of us are fully retired and have no axe to grind except a passionate desire to remain active in our profession and to help others.
We are self-funded with no financial support from the Illinois or American Optometric Associations or federal, state, or local government. We have no relationship with the Democrat, Republican, or Communist parties. We receive no sponsorship funds from any optical or drug manufacturer. No optical laboratory will even come close to us.
In other words, we are free to express our ideas, thoughts, and critiques without fear. What a great feeling! You will be hearing from us so stay tuned!
To the Optometric Four Horsemen and Cavalry
Sir Isaac Newton's quote describes very well the impact you have made in my life: "If I have been able to see farther than others, it was because I stood on the shoulders of giants."
Thank you taking me under your wing and being my giant.
Together, we have made a difference in the eyes of countless children. Through Vision First, your legacy will live on forever.
From your ardent admirer,
Janet