National PTA Adds Vision to Position Statement
August 15, 2005
Reprinted with permission from the American Optometric Association News, Volume 44, No.2
At their annual meeting this past June, the National PTA amended their policy statement, "Elements of Comprehensive Health Programs," to include vision, thanks to the hard work and dedication of one mother, Mrs. Janet Hughes.

With children getting ready to go back to school and August being National Children's Vision and Learning Month, the timing couldn't be more appropriate.

Hughes' eldest daughter, Amy, had a significant vision problem that went undetected during the school vision screening.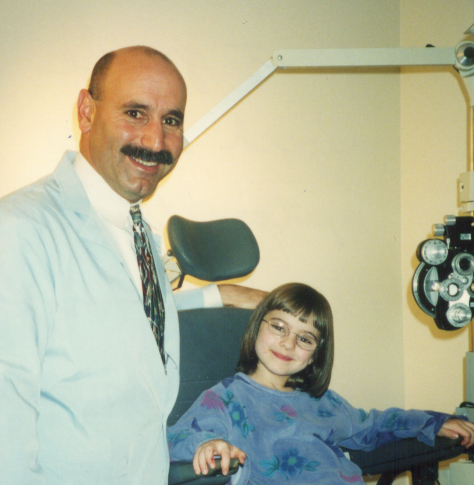 Fortunately, she brought her to AOA member, Samuel Forzley, O.D., of Lemont, IL, for a comprehensive vision exam. Amy was diagnosed with a significant amount of hyperopia and astigmatism.

Hughes was shocked at the diagnosis because she had done everything the American Academy of Pediatrics had recommended. She had also completed all the school requirements for vaccinations, as well as health and dental exams, yet not one pediatrician and not one school administrator recommended a comprehensive eye and vision examination.

"If my daughter passed the vision screening with her hyperopia being so significant, how many other kids were passing the vision screenings that shouldn't have passed?" she asked.

"As I began talking to friends, I learned that Amy wasn't the only one who had inappropriately passed a vision screening," said Hughes. "When I realized Amy wasn't an isolated case, I decided to take action so that no other child would experience school with an undetected and untreated eye or vision problem." This was the beginning of a new campaign for Mrs. Hughes—to raise the standards of eye care for all children.

Three years ago Mrs. Hughes wrote a letter to the AOA, which was quoted in the AOA News Aug. 26, 2002 issue, "From Blurry Chalkboards to Grateful Parents." In the article AOA News editor, Bob Foster, mentioned that "there are millions of Amys out there."

When Hughes read his article it became apparent to her that this was a serious problem across the country.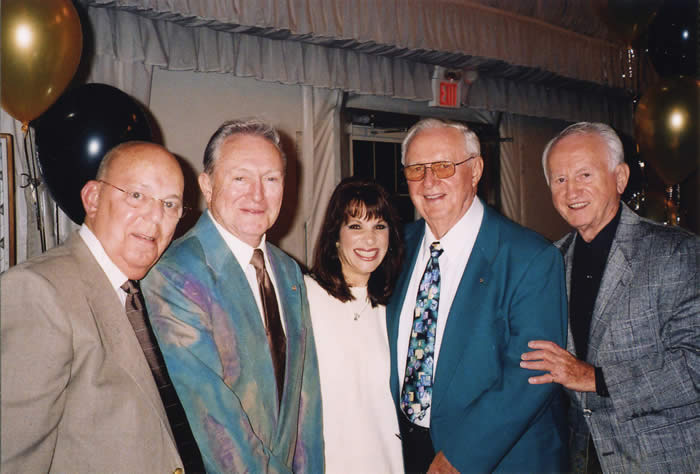 As a direct result of this article, retired AOA members Floyd Mizener, O.D., Floyd Woods, O.D., Lawrence Vogel, O.D., and Irving Kernis, O.D., contacted Hughes.

"They have been right by my side throughout this continuing campaign" said Hughes, "and have truly been a Godsend."
Initially, she approached her hometown school district in Lemont, IL, and a vision screening notification letter was born. This letter proved to be successful in alerting parents about a child's best school supply—healthy eyes and good vision.

She then had legislation drafted so that all parents in Illinois would be properly informed of this vision-screening disclaimer.

In February 2003, State Senator Christine Radogno (R-Dist. 41) introduced Senate Bill 805. The bill sailed through the 93rd Illinois General Assembly, and after unanimous votes from both education committees and the full Senate and House of Representatives, SB 805 was signed into Illinois Law Public Act 93-0504.

Previously, children received vision screenings at school without parents being notified and independent of whether or not they had already had a comprehensive vision exam.

It is now required that parents be given written notification before a vision screening is conducted that states: "Vision screening is not a substitute for a complete eye and vision evaluation by an eye doctor. Your child is not required to undergo this vision screening if an optometrist or ophthalmologist has completed and signed a report form indicating that an examination has been administered within the previous 12 months."

The Illinois School Code also now encourages parents to have their children undergo vision examinations at the same points in time required for health examinations.

"This law puts the responsibility where it belongs—with the parents and the eye doctor," said Hughes. "No parent should be mandated to have his or her child undergo a vision screening without first being given the opportunity to go directly to an eye doctor in lieu of the vision screening. All vision screening programs should have this disclaimer."

Last year, Hughes prepared the resolution "Required Vision Examination before Entering Kindergarten," which was adopted by the Illinois PTA at their 2004 Convention. She hopes other state PTAs will adopt the same resolution, and is willing to work with anyone interested in pursuing this endeavor.

The Illinois Federation of Teachers (IFT) also adopted the Illinois PTA resolution in February 2005. The IFT resolution also resolved to present the resolution before the American Federation of Teachers (AFT) annual convention in 2006.

With August being National Children's Vision and Learning month, Hughes submitted an article for publication in the e-newsletter for the National PTA announcing the amended position statement on "Elements of Comprehensive Health Programs."

In addition, she directed parents to the special Web page designed by the College of Optometrists in Vision Development (COVD), www.visionforlearning.org. The e-newsletter goes to PTA members throughout the United States.

"We would like to congratulate Mrs. Hughes," commented Lynn Hellerstein, O.D., president of COVD.

"We understand her passion and the amount of work it takes to accomplish what she has done so far. We hope she will continue her work and also be an inspiration to other parents by helping them to recognize that so many children have undiagnosed vision problems."

Despite giving birth to her fifth child this past April, her passion remains unstoppable. What's next? "Every child deserves the best vision possible," said Hughes. "I'm doing all I can to make that happen!"
Reprinted with permission from the American Optometric Association News by Vision First Foundation. Copyright © 2005 American Optometric Association News. All rights reserved.