Amy needs glasses?!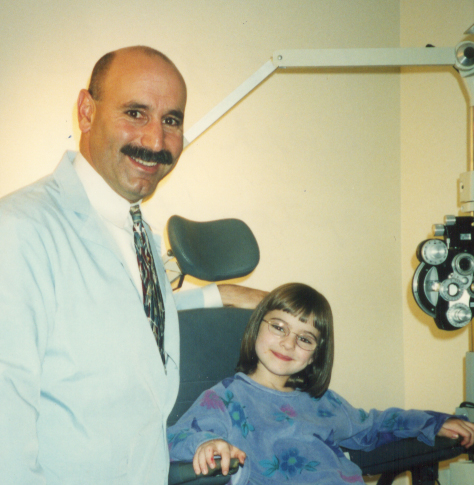 That one day in June took us all
by surprise,
When Dr. Sam Forzley examined
Amy's eyes.
"What?" I exclaimed, "But she passed
her vision screening!"
He sadly replied, "Those don't have any meaning."
So Mommy took action since this isn't right,
If children can't see, we must help their eyesight!
A letter informing all parents was born,
And next to the health and dental…there was now a vision form.
Doctors Mizener and Kernis and Vogel and Woods,
The Four Horsemen helped Mommy
with the don'ts and the shoulds.
Then success led Radogno to Senate Bill 8-0-5,
With Lyons in the House, it was sure to stay alive.
The governor signed the law during August of '03,
Making Illinois the first with a disclaimer, yippee!
Soon the coalition would grow affirming eye exams are key,
Joining parents and teachers with the I-A-S-B.
Since learning in school is mainly visual above the rest,
Vision First will help ensure all children see their very best!
Janet V. Hughes
August 2005