A Mother's Mission
Janet Hughes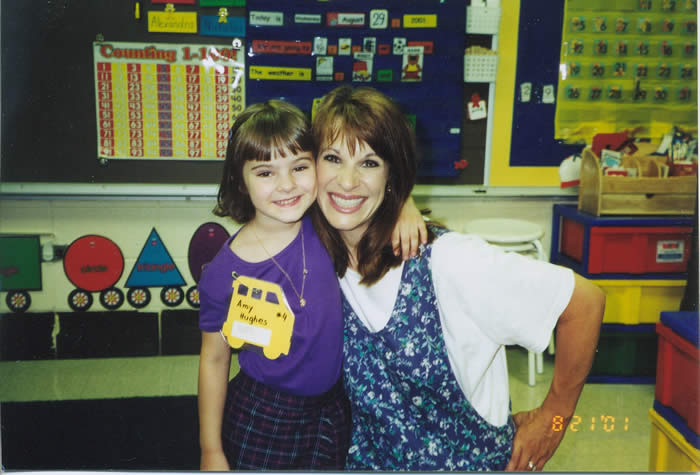 Enrolling in school in 2001 was a big step for my eldest daughter, Amy, and me. It seemed like moments ago she was a baby in my arms. The registration packet was reassuring. I believed it contained the essentials for the best start: a health form with proof of vaccinations, a dental form, and a long school supply list. Amy would be ready to begin one of the most important grades—kindergarten.
Amy fooled everybody, including me
During the school year, Amy produced beautiful work with pictures and printing better than most in her class. She read simple buzz books with excitement and a love for learning. My child also passed the mandated vision screening. Everyone thought her eyes were fine until the following summer. We suspected a vision problem and brought her to an optometrist for a check-up. An eye exam found what vision screenings missed—high refractive error with large amounts of astigmatism. My daughter needed lenses so strong that she had to be eased into her glasses!
A lesson learned
Shocked at the eye doctor's findings, I found a second opinion right away but was told the same diagnosis. My daughter's world was blurred and distorted. The false sense of security given by the school and pediatrician was upsetting. I had done everything that was recommended or required. Behind those beautiful brown eyes, my daughter was working ten times harder without glasses.
My family learned an important lesson from this experience: that a vision screening is not a substitute for an eye exam by an eye doctor. I began telling others about the importance of comprehensive eye and vision examinations. I took action to raise the standards of eye care.
A seed is planted
I persuaded my school district first. If vision screenings missed my child's significant vision problem, how many other children went undetected? The administration agreed to inform parents about a screening's limitations, before a vision screening was given, and that it was not a substitute for a comprehensive eye exam. They also told me they would do no more unless it was mandated by the state.
The seed sprouts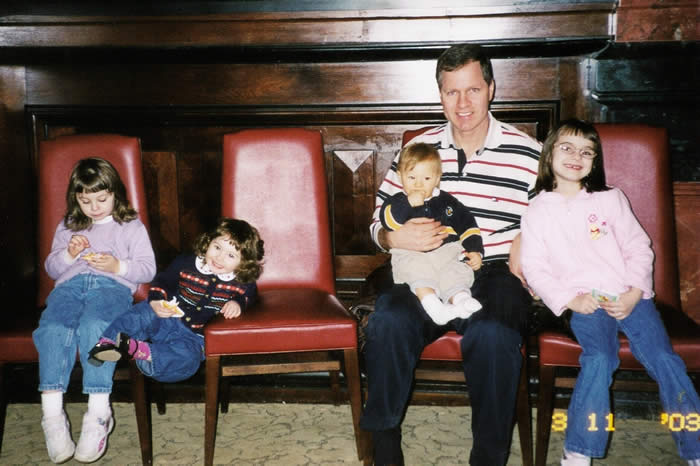 In 2003, I initiated legislation with my district's state senator, Christine Radogno. All parents should be notified that vision screening is not a substitute for a complete eye and vision evaluation by an eye doctor.
In March and April of 2003, I testified before the Senate and House education committees. Within three months, Senate Bill 805 passed with 100% support. Ninety days later, Senate Bill 805 was signed into Illinois law as Public Act 93-0504, or as I prefer, named after our daughter, "Amy's Law." Illinois became the first state with a vision screening disclaimer. Parents had the choice of an eye exam in place of a required vision screening.
A need for change
Soon I met other parents whose children passed vision screenings with undetected vision problems. A boy in my Sunday school class spent his kindergarten year with a reading specialist, until an eye exam in first grade found he needed bifocals. Another boy in my first grade Sunday school class should have been in second grade. When he got his glasses, he said, "Mrs. Hughes, I can see now!" Mrs. Nora Waliczek called me after reading about "Amy's Law" in the local paper. Vision therapy corrected her son's vision problem. He passed his vision screenings over thirty years ago.
The Optometric Four Horsemen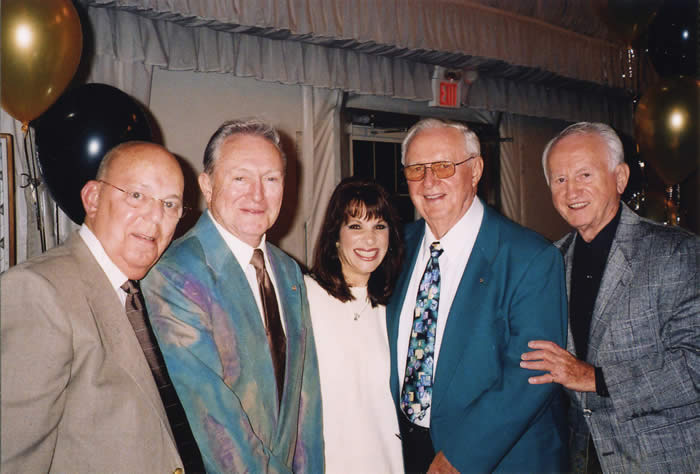 Then four retired eye doctors called me when they learned about my mission. Dr. Woods, Dr. Mizener, Dr. Vogel, and Dr. Kernis shared their advocacy work over the past fifty years for better eye care. The Optometric Four Horsemen, named after the four football heroes at Notre Dame, would become my mentors, and I would become their optometry student!
A law not implemented
The Optometric Four Horsemen also told me about the vision examination law of 1987. Illinois Administrative Code recommended schools require vision exams with the health exams before entry into kindergarten, fifth, and ninth grade. Twenty years later, only several schools adopted a vision policy due to efforts by the optometrists in their area. My own school district and the others throughout Illinois ignored this recommended vision policy. It was not a state mandate. I was surprised comprehensive eye and vision examinations were not important. The impact of vision in reading and learning was clear to me.
Another example
During the 2003/2004 school year, our second daughter came home from kindergarten one day and told me she passed her "vision test." I was disappointed she had the vision screening. I submitted a completed vision report. Before starting school, her eyes were examined by our eye doctor. She wasn't prescribed glasses, but she was under doctor's care for an eye muscle imbalance. Not all children with vision problems wear glasses! Here was another example of a flawed vision screening system.
The seed starts to grow
Aware of the need for education about children's vision, I prepared a resolution, Required Vision Examination Before Entering Kindergarten. Kentucky was the only state with a law requiring an eye exam by an eye doctor. I wanted Illinois to be next. The background material included 106 pages of references supporting each "Whereas" statement. In 2004, Illinois PTA adopted my resolution to improve the eye care for all children. The Illinois Federation of Teachers (IFT) adopted the same resolution the next year. In 2007, this resolution led the IFT to raise the standards and successfully pass Illinois' eye exam law.
The seed takes root
I learned Illinois was not alone. Poor eye care was a serious problem across the nation. I prepared another resolution and sought the support from National PTA. At the 2005 convention, National PTA amended their position statement, Elements of Comprehensive Health Programs, to include children's eye and vision care and support for comprehensive eye and vision examinations. A resolution for the Illinois Association of School Boards (IASB) was next. This resulted in the twelfth IASB belief statement urging school boards to comply with the new vision screening provisions of "Amy's Law." Schools would also consider adopting a policy of required eye examinations.
Vision should be first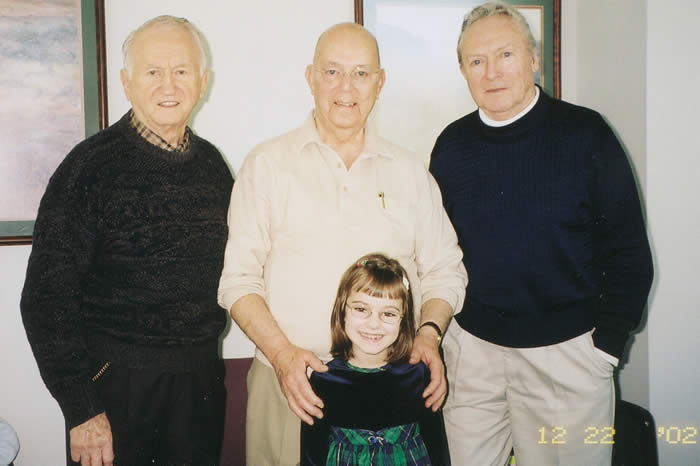 A charity did not exist to support "Amy's Law" and children's eye exams. We needed one. Vision First formed with volunteer parents, teachers, eye doctors, and medical professionals on the board of directors. Renowned optometrists, Dr. Floyd Mizener and Dr. Floyd Woods, serve as founding vice-president and secretary/treasurer, respectively. The late Dr. Irving Kernis is remembered as an important influence in the group's formation.
Vision First incorporated in 2005 as a non-profit 501(c)(3) charitable and education organization. The group is dedicated to educating the public and helping families in need, regarding children's eye exams and related eye care.
Raising the standards
The Kids Eyes Count Campaign promotes the best for every child. It's a simple action plan. All children should have an eye exam by an eye doctor before entering kindergarten. Every parent should know that a vision screening is not a substitute for an eye examination. Comprehensive eye and vision examinations should be encouraged, not vision screenings. A vision report form should be in every registration packet. School districts should have an optometrist, who's a member of the College of Optometrists in Vision Development (COVD), as a vision consultant. Vision plays a critical role in a child's ability to read and learn. Children's vision needs to be a priority.
Looking beyond 20/20
Illinois has "Amy's Law" and a required eye exam before starting school. My youngest son's kindergarten registration packet will be complete with a vision form. Every child across the nation deserves the same chance to ensure success.
When I was growing up, my beloved father often shared his key to happiness: "Find a need, and fill it." I never understood his wisdom until now. I've found that need. I'm doing all I can to fill it.
Please join me on this mission. Share your story with us. Find answers, help, and hope here. Make Vision First your mission, too. Let's bring children's eye care into the 21st century. Together, we can make a difference in the eyes of every child.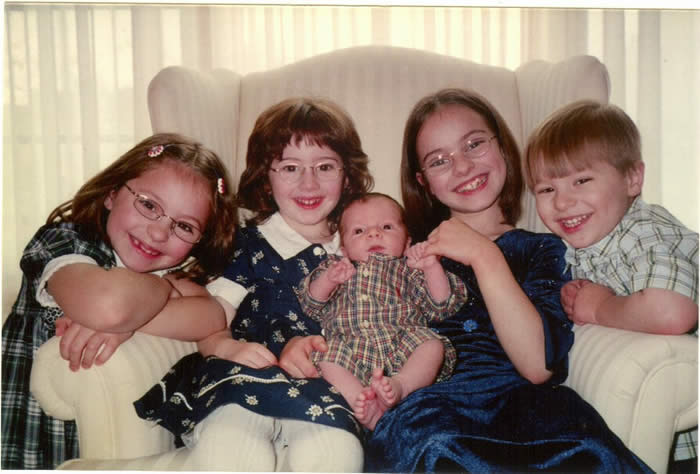 Janet Hughes, founder and president of Vision First Foundation, is a former full-time teacher and currently a stay-at-home mother of five children. She can be reached here...